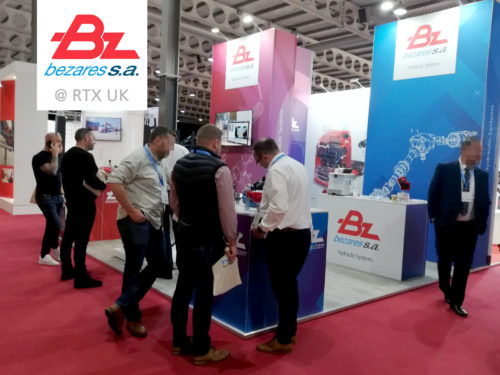 Bezares UK @ RTX 2022 – participation summary
Bezares UK has participated in the newest industry show for the UK transport sector, Road Transport Expo 2022, the exciting new show that took place at NAEC Stoneleigh Park on June-July.
It was the one-stop industry event that was all about the truck and everything related to it.
After 2 years operating in the UK as Bezares this was our first opportunity to be able to exhibit and showcase products and services.
The event has been a great success with many visits from clients and partners who came to meet the new developments that were presented in that edition.
If you would like more information about the Bezares UK participation on the show or our new releases presented there, please contact help@bezares.com
Bezares SA - Leading hydraulic manufacturer
Source:
https://bezares.com/resumen-de-participacion-de-bezares-uk-en-rtx-2022-road-transport-expo/